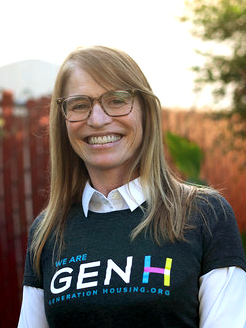 Jen Klose
Executive Director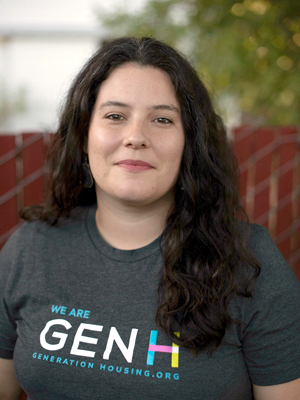 Stephanie Picard Bowen
Deputy Director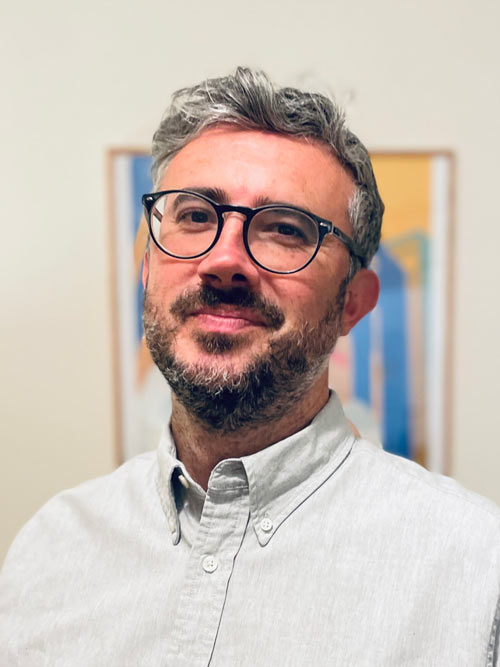 Joshua Shipper
Director of Special Initiatives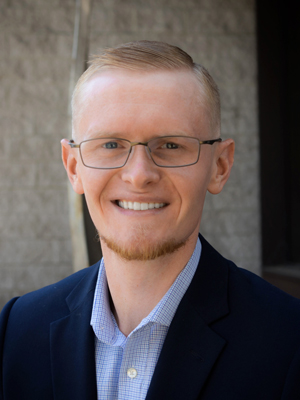 Calum Weeks
Policy Director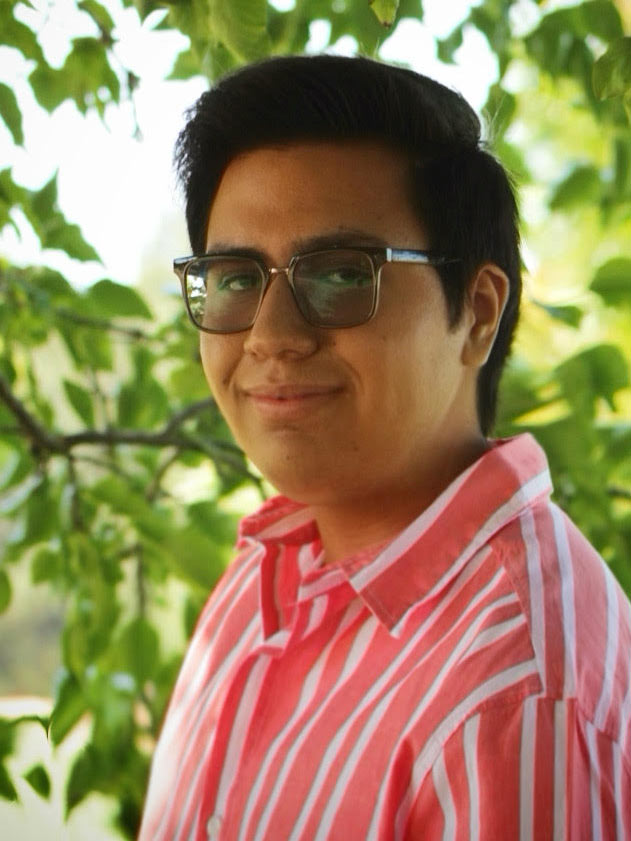 Omar Lopez
Program Associate
Tiny Torrez
Operations Manager
Max Zhang
Research Manager
After working as a lawyer specializing in real estate law for nearly 15 years, Jen shuttered her law practice to become the founding executive director of Generation Housing. As a lawyer, Jen is most proud of her work facilitating the conversion of the Palms Inn into permanent supportive housing for homeless veterans and vulnerable civilians.
Jen served two terms on the Santa Rosa School Board including three years as its board president. Her service included spearheading new enrollment policies that increased the diversity in the district's charter schools; the move from zero-tolerance discipline to restorative practices; a shift in graduation policy that eliminated tracking in high schools and ensured equitable access to college-preparatory curriculum for all students; and joining the City of Santa Rosa in revising impact fees to spur development in Downtown Santa Rosa.
Jen is active in local community leadership, having served on the CASA, YMCA, and Sonoma County Public Library Foundation boards, as co-chair for SoCo Rises, and on the Measure N steering committee. She is currently serving on the Santa Rosa Metro Chamber advocacy committee. Jen also founded and serves as the co-chair of the College Tee Project, a nonprofit that aims to create a college-going culture for low-income and first-generation students.
Jen has witnessed the impact of housing – both positive and negative – on clients, friends, family, and her constituents as an elected official. Jen knows that there is no stronger lever to pull to improve the local economy and environment, and educational and health outcome of our citizens, than ensuring safe, and stable housing for all. She is excited to lead Gen H as it works to move the needle on housing development in Sonoma County to the benefit of all of its citizens and their quality of life.
In her free time, Jen enjoys spending time with her family, friends and dog Maisy Mae, and cycling. She always wears crazy socks on Saturday.
Stephanie Picard Bowen brings a decade of experience working in the nonprofit world and most recently as a Project Manager at a general contracting firm in Sonoma County working with wildfire survivors rebuilding their homes. Prior to that, she worked at Social Advocates for Youth, where she worked on the Capital Campaign for the SAY Dream Center and produced events like One Cold Night and SAY Soiree. She joins Generation Housing as Operations & Development Director.
Stephanie lives in Santa Rosa, only a few minutes away from where she grew up, with her husband, a visual effects artist, and a blended family of two kids. In their free time, the family enjoys cooking, baking treats to share with friends and family, and reading.
Calum (Cal) Weeks is an energetic, passionate, community-minded professional that brings over 5 years of experience building partnerships among diverse stakeholders in order to help deliver holistic policy solutions. Most recently, he worked for the Bank Information Center (BIC) in Washington D.C. as an Administrative & Research Assistant. In this capacity, he conducted research which sought to identify innovative solutions that would limit the harm multilateral development banks (MDBs) programs and policies have on people and the planet. Prior to that, he served as a Field Representative for a North Bay State Assemblymember, amassing substantive knowledge around an array of critical issues impacting community health, including: transportation, housing, small business, and K-12 education.
Calum enjoys hiking, reading, visiting local breweries and distilleries, and when the opportunity presents itself, traveling and scuba diving. Now that he has relocated back to Sonoma County after earning his Master's in Public Administration from American University in Washington D.C., he also looks forward to once again becoming an active participant in the community.
Calum loves Sonoma County, and he looks forward to building a more safe and accessible housing environment for ALL who call this community home.
Omar Lopez is a second year business administration student at the Santa Rosa Junior College. He has been living in Santa Rosa since 2013 after moving from Mendocino County. He first joined Generation Housing as part of a partnership with Latino Service Providers.
Omar is an energetic member of the community. He previously served on the Santa Rosa City Schools Board of Education as the Student Board Member for the scholastic year 2020-21. He has spent years building relationships with the community and its leaders across the board.
He has seen firsthand the effects that our housing crisis has had on family members and friends in the community. He understands the reality many families in our community are going through and sees the ongoing effects that the housing crisis is having on younger generations.
Omar enjoys spending time with friends and family. He has a small Lego collection which he continues growing. He is an earnest fan of Taylor Swift, owning all of her albums alongside multiple signed copies and other merchandise. He loves cooking and baking, taking special pride in his Pasta Primavera – his favorite dish to cook and eat.
Joshua comes to Generation Housing with community-based, academic, and policy experience working to understand how each generation defines what equity looks like for them. After helping to identify solutions to the growing racial wealth gap and home financialization trends shaping communities like West Oakland prior to 2010, Joshua completed his PhD in Political Science at the University of Michigan, Ann Arbor in 2018. There he focused on American politics, race, and equity policy, contributing to survey and quantitative research on American attitudes shaping policies on wealth, taxation, and education. Applying those insights to politics and policy, Joshua taught political science courses in the Midwest while working to reform state funding for affordable housing with Wisconsin State Assemblywoman Francesca Hong.
Now having returned to the Bay Area, he has most recently served as the Director of Data & Grants at the Committee on the Shelterless where he helped support evidence-based, housing-first solutions to homelessness in Sonoma County including through Project Homekey and CalAIM.