#WeAreGenH Housing Champion Nominees
Congratulations to the nominees of the 2023 #WeAreGenH Housing Champion Award. Nominations were received over the summer by #WeAreGenH members.
Voting is open to all members of Generation Housing – you can update your membership here.
The voting period opens on 8/31 and will close 9/10. Then come celebrate all the nominees and the awardee of the #WeAreGenH Housing Champion Award on September 22 at the Housing Champions Celebration.
Read more about our 2023 nominees below!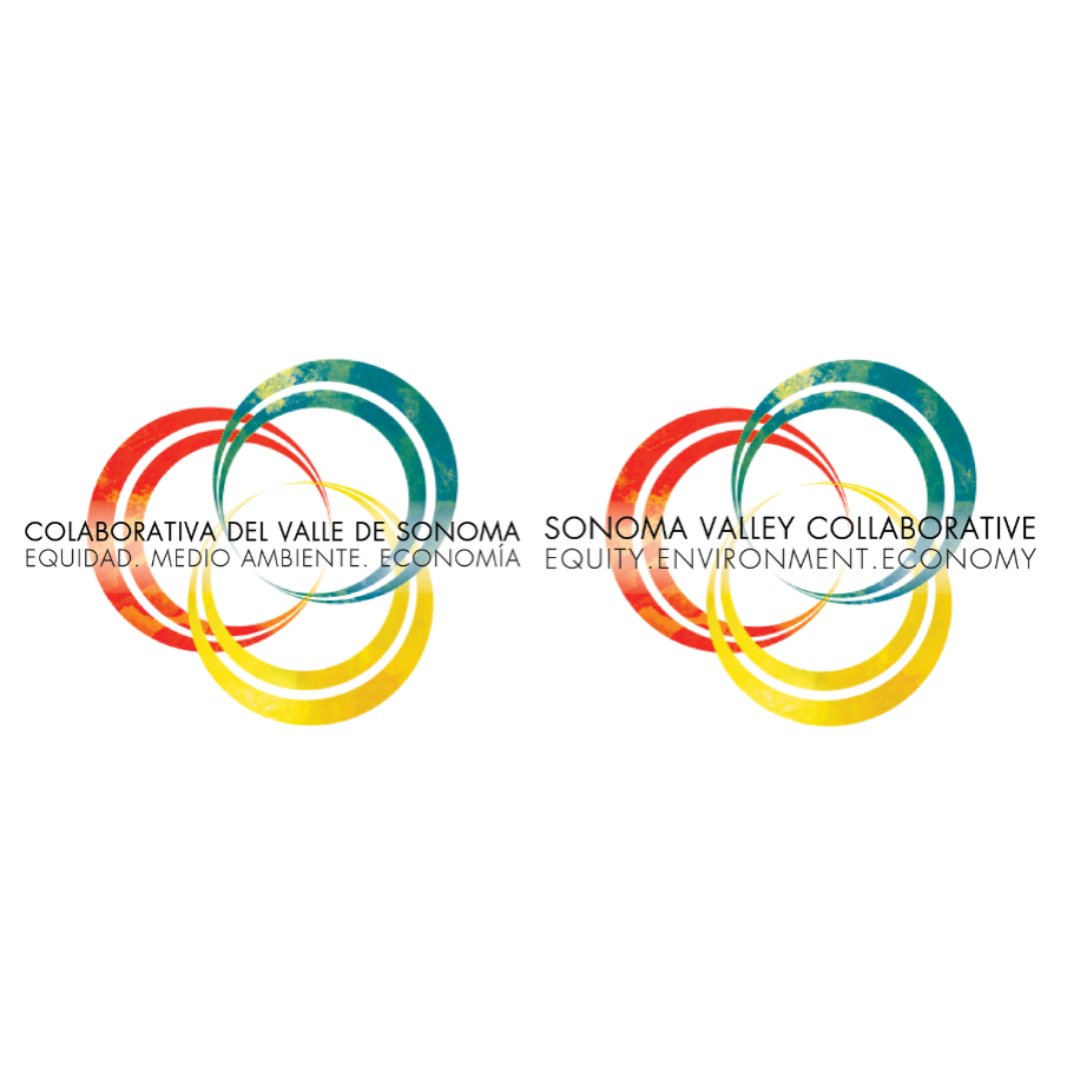 Caitlin Cornwall & Kim Jones
Sonoma Valley Collaborative
read about their nomination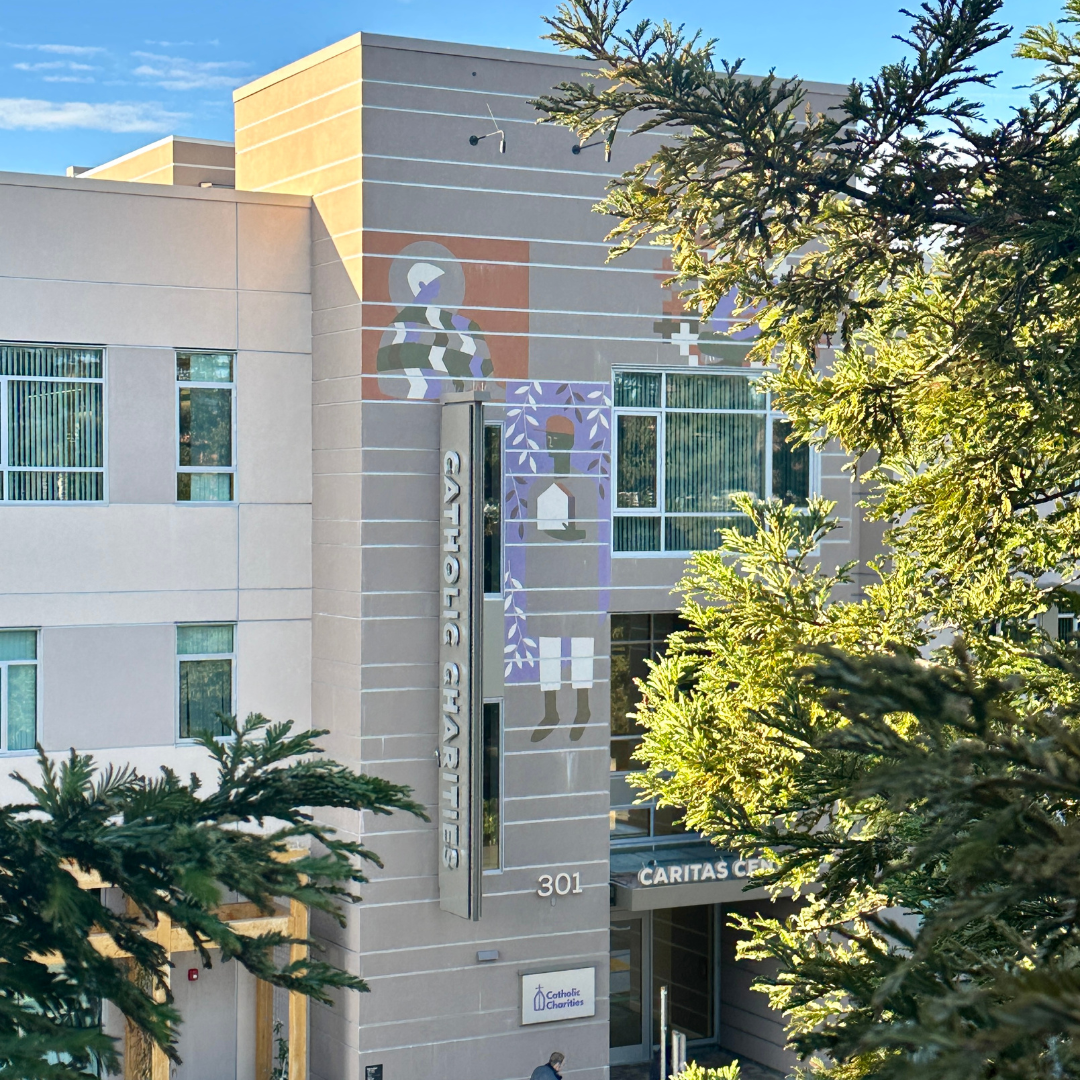 Catholic Charities of the Diocese of Santa Rosa
read about their nomination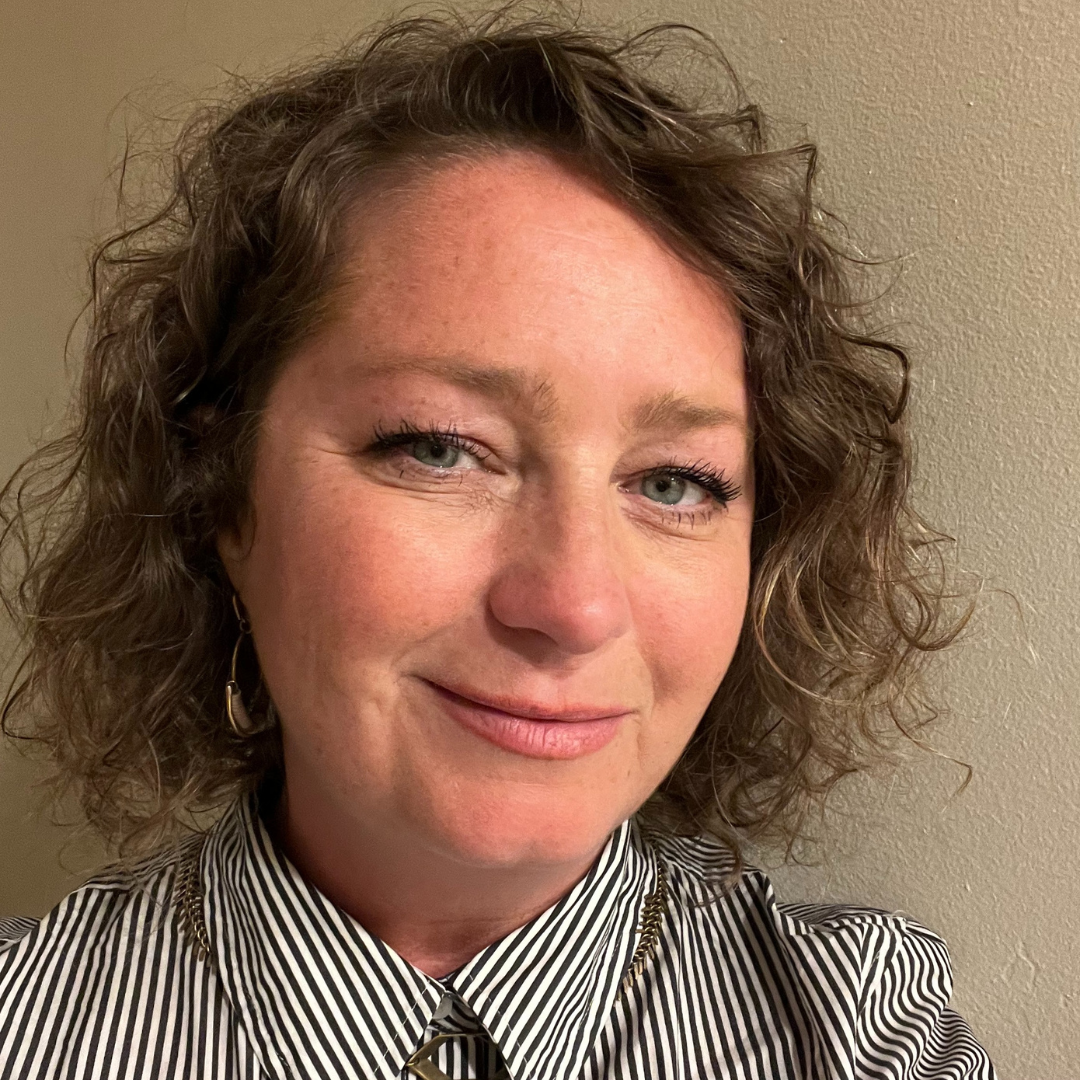 Margaret DeMatteo
Legal Aid of Sonoma County
read about their nomination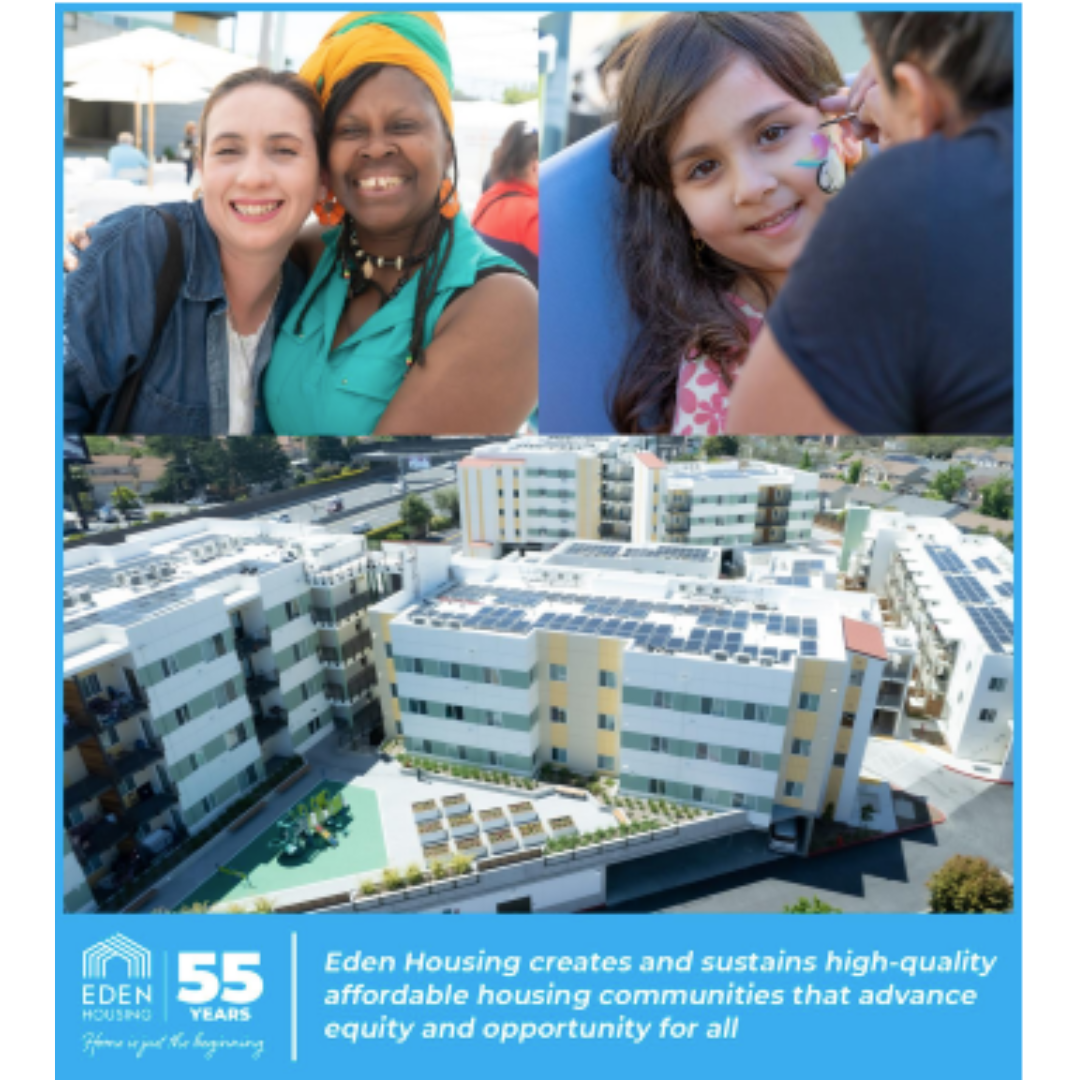 Eden Housing
read about their nomination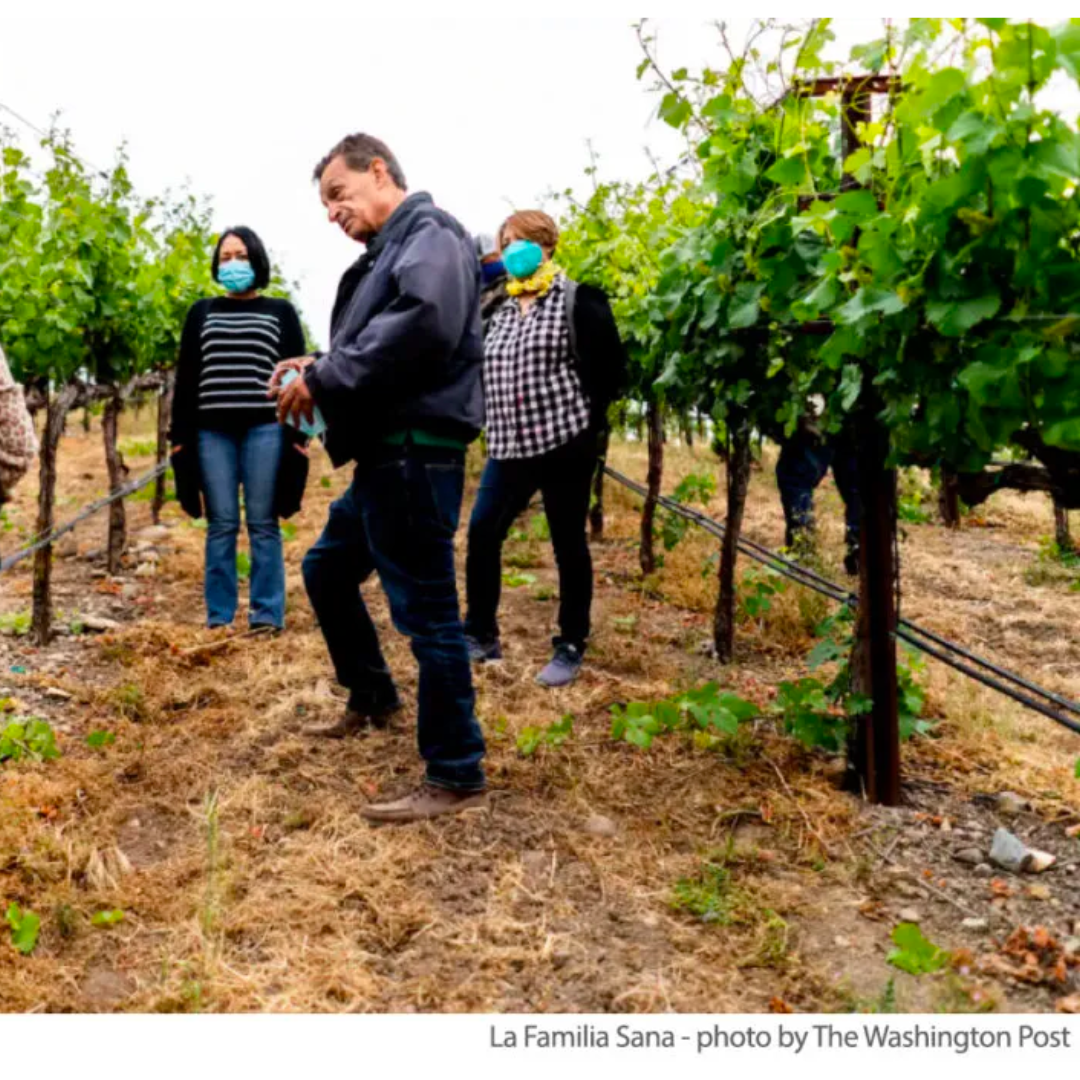 Zeke Guzmán
read about their nomination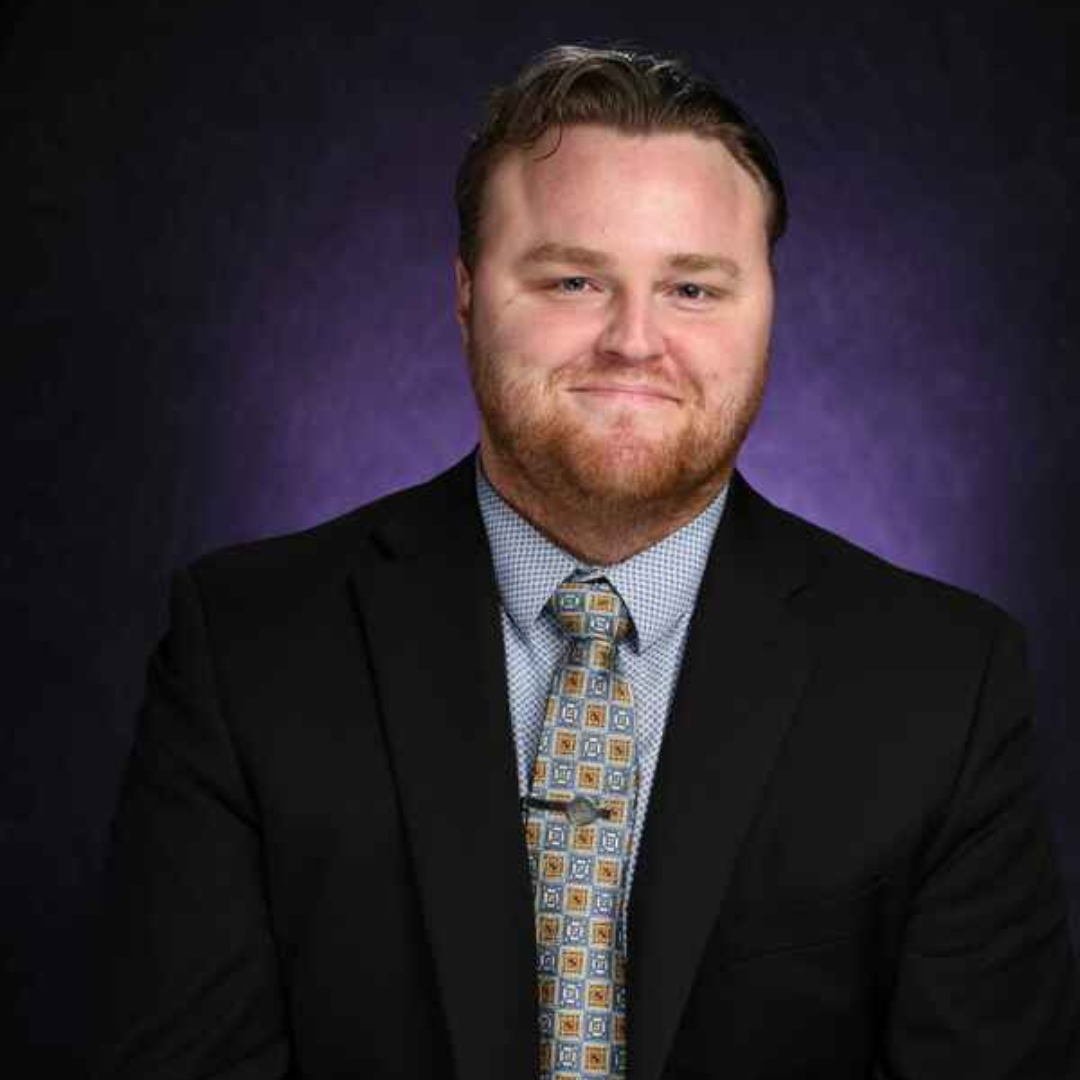 Blake Hooper
Petaluma Planning Commission
read about their nomination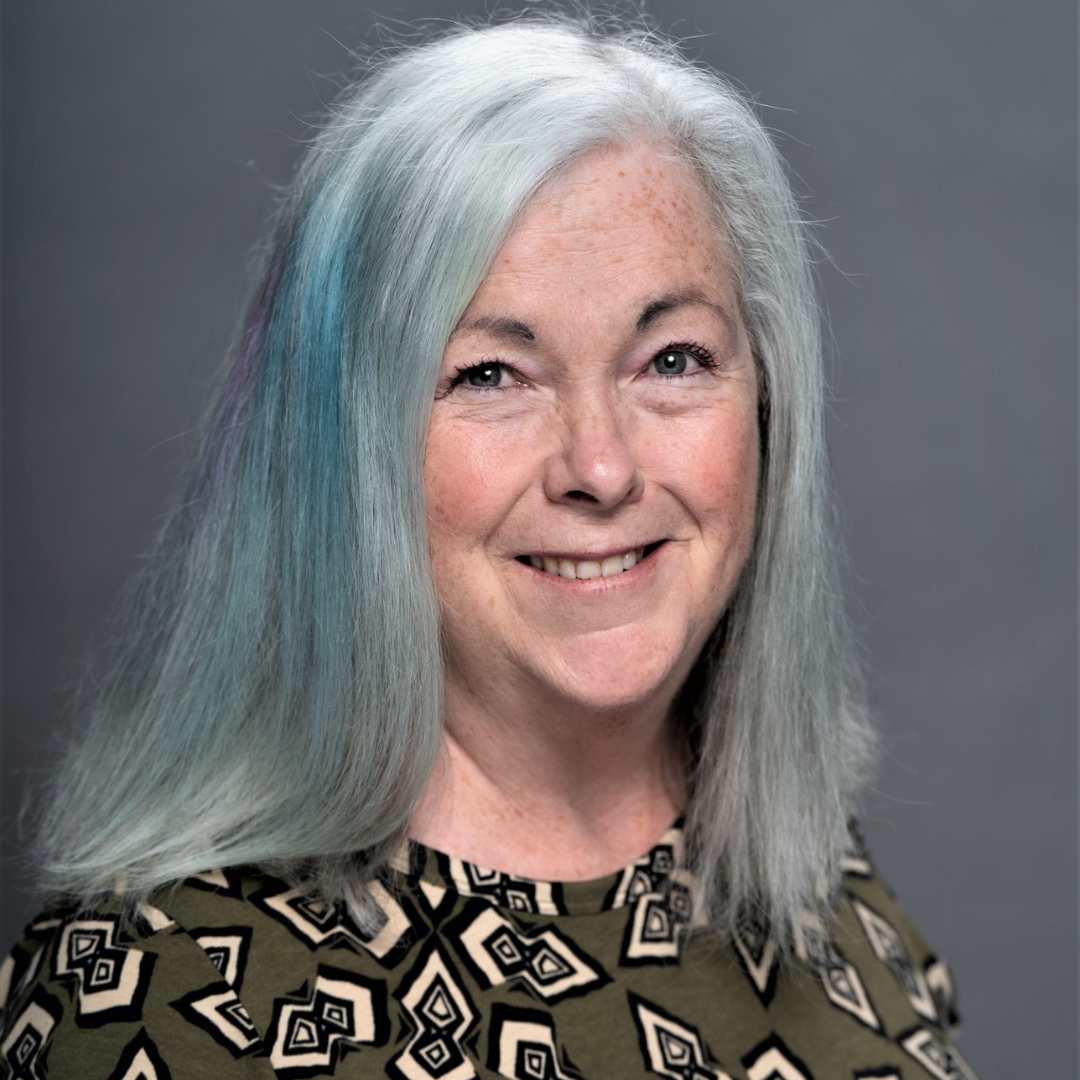 Jane Riley, AICP
4 Leaf, Inc
read about their nomination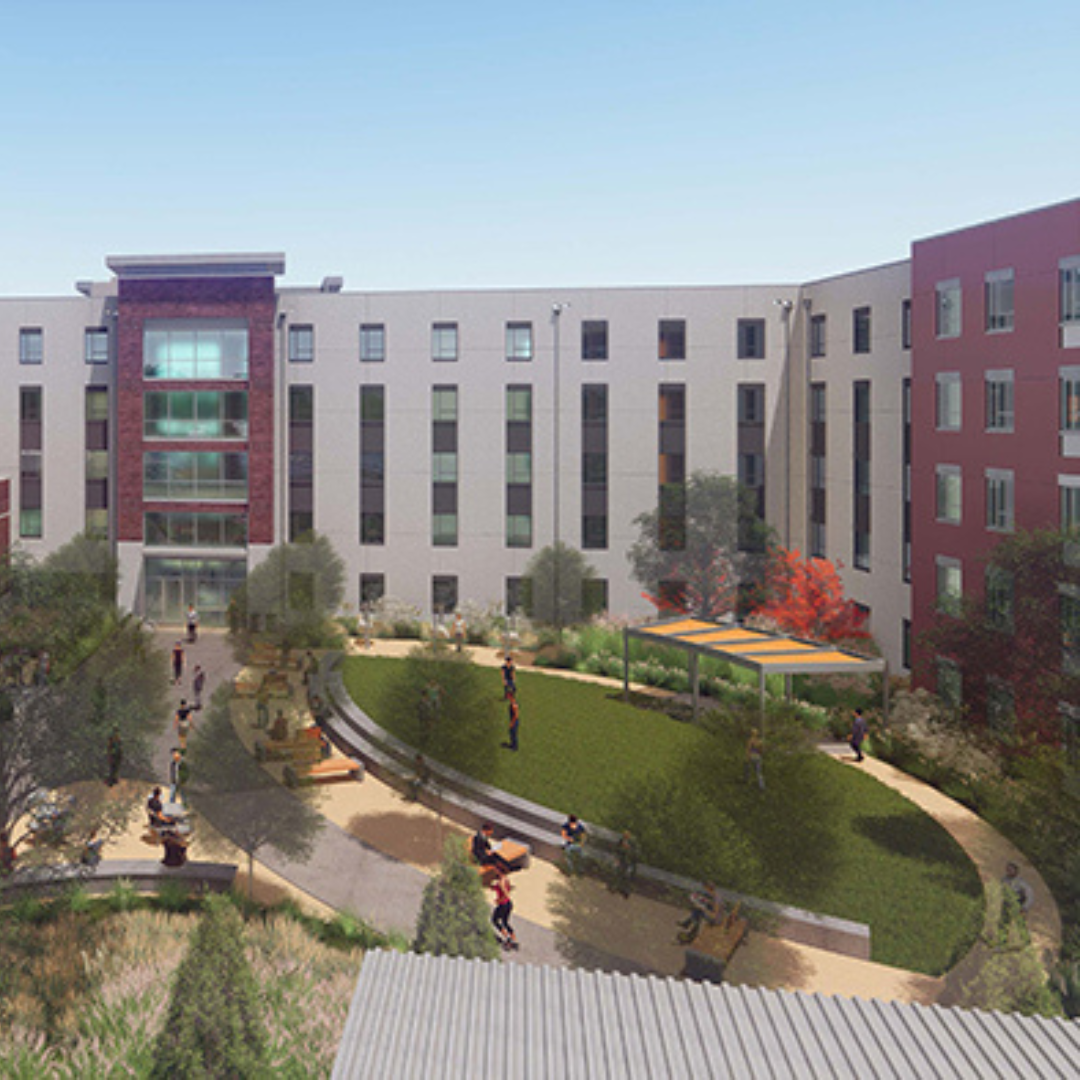 Santa Rosa Junior College
read about their nomination
Johnetta Dedrick
Community Action Partnership Sonoma County
Caitlin Cornwall & Kim Jones
Sonoma Valley Collaborative
What gives you hope in your work on housing solutions?
The wonderful and dedicated people we get to work with on housing and housing affordability give us hope. As does the idea that solving for housing solves for so many other issues that are important to us personally, like justice, climate, and children.
What are you most proud of in your work on housing solutions?
We're most proud of building enough trust and knowledge over years that people's minds actually change about housing, that they see how the long-term interests of their own group can be better met by allying with other groups or by supporting policies or projects they never took an interest in before.
What are the top issues you think need more attention with respect to housing solutions?
We think there might be some effective alliances that could haven't been fully tried. Employers and tenants rights advocates both want to keep lower-income people housed. Hotels and housing advocates both want to reduce the number of vacation rentals. Philanthropy and jurisdictions both want to extend housing subsidies and build affordable housing.
Strengthening the housing/environment constituency is really important in Sonoma County. We've found that the most important thing here is infill. Redeveloping already-developed places like under-used offices and shopping centers would seem ideal. So we need to make it more feasible for affordable housing developers to redevelop places like that.
Catholic Charities of the Diocese of Santa Rosa
What gives you hope in your work on housing solutions?
Our community has demonstrated an incredible commitment to supporting more housing in our region. People are showing up to help – this gives us hope! Thank you, community!
At Catholic Charities, we see every day the critical role that stable, affordable housing plays in preventing homelessness. Without affordable housing, individuals and families are vulnerable to a range of challenges that can lead to homelessness. Housing is the foundation for stability, health, and well-being. By investing in it, we're investing in people's futures. This was at the forefront of our strategy when we conceived Caritas Village. We saw this through unprecedented support of our Caritas Village Capital Campaign. That groundswell of support has continued as people join hands with Catholic Charities at the burgeoning Caritas Center. With this, solutions are within reach. All of this allows for Catholic Charities to continuously evolve in a way that helps us reach vulnerable populations in Sonoma County and beyond, including veterans, disabled individuals, immigrants, families, and more.
What are you most proud of in your work on housing solutions?
Catholic Charities proudly serves with love for all. We embrace all who have been forgotten, marginalized, and left behind. We stand by this commitment no matter what.
Our team is uniquely positioned to offer a comprehensive housing-focused portfolio of services. This range of activities has evolved over time to go and serve where we are needed the most. The partnerships we have forged grant us the unique opportunity to provide a full spectrum of care, from homelessness prevention to street outreach to emergency shelter – all leading toward home. We are proud of our partners such as Santa Rosa Community Health and Burbank Housing who work alongside us to further our shared mission. Our combined expertise makes Caritas Village a dynamic campus offering primary drop-in services, youth and family programs, healthcare, housing case management, affordable + permanent supportive housing, and more. Catholic Charities staff and supporters represent a diverse cross-section of our community. We strive for all we serve to feel respected, safe, and nourished. This diversity allows us to meet clients where they are and achieve that goal. We are proud of their unparalleled commitment, even when it isn't easy. They make a difference and make the work possible.
What are the top issues you think need more attention with respect to housing solutions?
We need to invest in homelessness prevention opportunities and more permanent supportive housing. We have to work together to get there.
Populations experiencing chronic homelessness at disproportionately high rates, including disabled people, people of color, and veterans, often find services unavailable or, worse, inaccessible in their region. Cross-organizational partnerships are integral for giving our region the resources and policy changes needed to address our community's needs.
The call to end homelessness must be based on upholding and promoting the dignity of every person.
We must also stay the course on the Housing First Model, a guide that fully acknowledges the intertwined social and structural challenges contributing to chronic homelessness. The models offer guidance to providers in meeting people where they are and respecting their autonomy in their journey toward finding home.
Eden Housing
What gives you hope in your work on housing solutions?
Specific to Eden Housing, hearing from our residents underscores our significant impact on their lives and is a constant source of hope and motivation for what we do. One such success story includes a Grammy-nominated artist who attributes part of his success to his upbringing in an Eden Housing property. Next month, we'll honor residents returning to school by awarding the Howard T. Collins Memorial scholarships funded by Eden Housing to support our residents on their educational journeys.
Regarding hope for housing solutions in general, recent policy shifts supporting more affordable housing reflects a broader societal recognition of its importance. We're currently converting an old office building into PSH housing. If successful, this could revolutionize how we perceive potential properties for sustainable renovation and use for housing going forward.
What are you most proud of in your work on housing solutions?
We take immense pride in our sustainable approach to housing solutions. By developing environmentally sustainable and efficient residential communities, we elevate the quality of life for our residents and make a positive impact on the environment. Eden Housing has championed green initiatives since the 1970s, well before it became a mainstream conversation. Our commitment is to durable, adaptable properties, reflecting our long-term vision and commitment to excellence. We set the standard in incorporating energy conservation in our daily operations, development strategies, and through continuous staff training and resident education.
Since initiating our Green Initiative in 2010, we've executed energy-saving retrofits in over 80 communities, surpassed our conservation goals by reducing water use by 20%, and offset over 8 million kg of CO2 with our solar energy endeavors.
What are the top issues you think need more attention with respect to housing solutions?
The significant gap between available housing inventory and the actual need remains a critical issue in California. While it may seem like an oversimplification, the reality is straightforward: there aren't enough housing units. This must change. Cities must welcome affordable housing developments. We need innovative solutions to transform existing properties into sustainable permanent homes. Funds designated for affordable housing development should directly fund and ensure the completion of these projects.
Furthermore, the most vulnerable populations face clear housing inequities. While increasing inventory can offer an immediate remedy, we must also address underlying structural obstacles. To establish a more equitable housing landscape, strategies should encompass policy, community involvement, and economic solutions.
Melissa Gomez Esquivias was born in Santa Rosa and raised in Tepatitlan, Mexico, returning to Petaluma at age 7. At a young age, Melissa became passionate about social justice, originating from the lessons and values instilled by her immigrant parents: hard work, compassion, and humility.
Melissa received three Associate Degrees in Sociology, Psychology, and Social Sciences from Santa Rosa Junior College in 2018, then transferred to California State University, Long Beach, where she completed a Bachelor of Arts in Sociology in 2020 as a first generation college graduate. Melissa firmly believes that social justice work is best approached with many different lenses, and attention paid to the sociological intersections that shape our society, including race, class, ethnicity, gender, nationality, disability, religion, and age. Melissa relocated back to Sonoma County with an enhanced education and the passion to create change in the community where she grew up.
Melissa understands the housing crisis that Sonoma County currently faces, and how it affects the living conditions of current and future generations. Melissa is eager to contribute to the development of much needed housing in Sonoma County by communicating the goals of Generation Housing. Melissa aspires to help build a more equitable, diverse, and vibrant community with the passion and perspective of a local.
Melissa enjoys traveling, dancing salsa and bachata, and trying new foods and wines! She is an adventure seeker, a movie enthusiast, and most importantly, she loves spending quality time with her friends and family.
Zeke Guzmán
Editor's Note: Zeke Guzmán was unable to submit answers in response to the questions we sent, as he is currently in the middle of the work which he was nominated for. He shared a bit about what he is working on, and we hope it sheds some light on what he does and why does it.
Thank you for the nomination for the #WeAreGenH Housing Champion Award. I have not had time to prepare the information you requested, and probably cannot get to it. I have been extremely busy as I was asked if I could assist on a horrific housing conditions of 27 farmworker families in Bolinas (Marin County).
In the 45 plus a years I have never seen housing conditions as the ones in Bolinas. No running water in the homes, no indoor bathroom facilities, black mold as dark as paint, and running sewage from old septic's not in use, families only have outdoor toilets. In the last four weeks I have been involved I gotten the CRLA Foundation in Sacramento to take the case. They have a team of 4 attorneys on the case. I informed the governor's office through Maria Gallegos Herrera USDA Director.
USDA is working on facilitating getting Emergency Disaster Trailers. Senator  McGuire is having his staff meet with us this Thursday at the site. Senator McGuire himself will be coming out to tour the site next week. Through the Bolinas Community Land Trust we are working on bringing Emergency Disaster trailers.
It is so bad and sad that we are trying to make every effort to have the families move into Emergency Trailers by Oct 15. Two Organizations "Make it Home" is working with us to replace all household items  as the families will need to leave everything behind. Bloom Marin is working with us to get the clothes for the families. Petaluma Health Center is taking a team of medical providers next week to do a medical exam on every person on the site.
​
Margaret DeMatteo​
Legal Aid of Sonoma County
What gives you hope in your work on housing solutions? 
My hope in this work comes from numerous sources. I am driven by an innate desire to keep people housed. I draw hope from the impact of this work, whether it is one family retaining their housing because of basic tenant protections, or someone moving off the streets into a home they can call their own.
The housing crisis is not new, but increasing attention and focus on homelessness, housing instability and lack of attainable housing, has allowed for conversation and collaboration among governments, nonprofits, businesses, and communities. The conversation around housing has evolved to allow for more multifaceted solutions to a complex problem, and this gives me hope. There is no single actor or group with the answer…sustainable housing solutions require collaboration led by the communities most impacted by the lack of housing access. Working with and supporting boots on the ground, community led organizations such as the Sonoma County Tenant's Union, gives me hope for our housing future. These organizers are reaching folks that have been left out of the room where policy decisions are made, voices that are critical to our success.
What are you most proud of in your work on housing solutions? 
I could point to a particular change in the law that I worked toward, but I realize what matters most to me now are the strong relationships I have forged in this work. I have the honor of working in partnership and collaboration with incredible humans across numerous sectors in Sonoma County. We have formed numerous working coalitions with one goal: housing for all. I find refuge in these relationships on days that I border on burn-out or frustration. They give me hope and strength to keep fighting, knowing I am not the only one who suffers from a singular focus on preventing homelessness and displacement! I am so proud to work alongside the fighters, the organizers, the non-profits, individuals and the community-based organizations that are leading the charge in finding solutions to our longstanding housing crisis.
What are the top issues you think need more attention with respect to housing solutions?  
First, we need to organize our work behind the voices of those most impacted by the housing crisis. This is a challenge because the communities we need to mobilize are frequently unable to participate in organization, advocacy and policy discussions due to work conflicts and lack of childcare and/or are afraid to participate due to fear of retaliation and/or due to their immigration status. This needs recognition and legitimate efforts to gain meaningful participation of the community. When and if we gain that participation, we need to honor it and ensure it actually impacts the direction of the work.
Second, housing production is slow, despite recent efforts to speed it up at the local and state level. Production alone is not going to prevent the displacement of working-class families and low wage earners from Sonoma County. We already know this is happening. We need to prioritize policies that slow displacement and mitigate the high housing cost burden our workforce and vulnerable residents experience, folks who are primarily renters. Keeping people housed is the easiest and most cost-effective way to keep people out of homelessness and keep communities intact.
Blake Hooper
Petaluma Planning Commission Chair
What gives you hope in your work on housing solutions?
Whether it's working with city staff on the planning commission, talking to passionate community members about a project, or working with my fellow staffers at the state legislature, the shared commitment and dedication towards finding a path forward has always given me immense hope when working on housing at the city or state level. We are all collectively facing a housing crisis. How we move forward at the local level or beyond will depend on our willingness to be creative and have difficult
conversations with each other. Yes, there are times when certain people seem hell bent on stopping any housing solution, regardless of how much it might in fact benefit themselves or their loved ones. As a renter who can barely afford to live in his hometown, I feel this frustration often. What has consistently given me hope however, are the solutions that have arisen from merely having the patience to listen
and engage. As a planning commissioner, I have seen entire crowds of opposition turn into support through dialogue, engagement and compromise. And as a legislative aide, I have seen creative solutions open entire pathways for housing opportunities. These experiences often reinforce my sense of hope.
What are you most proud of in your work on housing solutions?
I'm incredibly proud of Petaluma's latest housing element. Our housing element was a team effort that involved the council, planning staff, consultants and multiple city commissions and committees. As a planning commissioner, I took great pride in fighting for additions to the housing element that focused on greater infill, transit oriented development, and the re-alignment of city zoning code to meet our housing goals. I focused especially on areas in the city where our most vulnerable were often getting left behind because of a development blueprint that was out of touch with the needs our city is currently facing. I also focused on weaving our city's climate plan into our housing element. Pulling this together took a great deal of communication and community engagement from everyone involved. My hope is that the City of Petaluma can build off this housing element to eventually serve as an example of a
community that balances its history and charm with housing opportunities that are within reach of our most vulnerable community members – all while moving aggressively towards our climate goals.
What are the top issues you think need more attention with respect to housing solutions?
Height Restrictions
At the local level, we need to have a conversation about height restriction policies. For cities in Sonoma County to grow, without breaching their urban growth boundaries, they will need to go up. We are having this discussion in Petaluma right now. How high a city should go and in what parts of a given city will vary, but that discussion should be happening in concert with the general plan process.
Objective Design Standards
Objective design standards are often left out of the housing discussion, but on a local level they will become increasingly more important. State policy is making it easier for higher density/affordable projects to pass through without discretionary review. Objective design standards can allow a city to help ensure that these projects meet climate and design goals that are specific to that community.
Parking Minimums
Parking policy is getting more attention at a national level, but in Sonoma County we need to look out how parking minimums are reducing our housing opportunities in each city. This isn't to say that there shouldn't be any parking, but baseline minimums are adding to per unit costs, the amount of rent paid on a rental unit, and the potential unit density.
Jane Riley, AICP
4 Leaf, Inc
What gives you hope in your work on housing solutions?
Mostly the willingness of local elected and appointed officials to accept bold solutions. They recognize the crisis and how it impacts their communities, and they accept that baby steps won't fix it.
What are you most proud of in your work on housing solutions?
See above – mostly I'm proud of the work we've done over the last 20 years in Sonoma County. I have the opportunity to work with cities and counties all over the state, but the political will and acceptance of bold housing solutions is strongest in Sonoma County and that's because we've spent years working hard to educate and advocate. By "we" I mean local staff and advocacy organizations like Gen H. I'm also proud of my firm's reputation for creating Housing Elements that not only get certified by the State, but that also meet the individual needs of communities and further fair housing.
What are the top issues you think need more attention with respect to housing solutions?
Oh boy. How many can I have? The need to think more broadly about housing choices and what constitutes appropriate housing. The need to change Building and Fire Codes to accommodate non-traditional housing and allow conversion and re-use of empty spaces. The importance of housing support services and the need for ongoing funding for them. Fixing the TCAC scoring criteria. That housing and environmental protection are NOT mutually exclusive. That smaller units that are more affordable "by design" need smaller fees or they won't be built. That we need to unzone broad swaths of single-family residential lands to once again allow triplexes and small apartment buildings. We have some much more educating to do!
Santa Rosa Junior College
What gives you hope in your work on housing solutions?
We believe affordable housing can be a powerful tool to dismantle barriers to higher education and empower students to reach their educational goals. Hearing the stories of SRJC students who have overcome housing challenges to achieve their educational goals is incredibly inspiring. These stories serve as a reminder that with the right support and opportunities, students can overcome seemingly insurmountable obstacles and create brighter futures for themselves and their families. When students have access to stable housing and education, they are more likely to contribute positively to their communities and persist to their academic goals. This creates a ripple effect where educated individuals are better equipped to find meaningful employment, engage in civic activities, and support local economies. This, in turn, can lead to improved community well-being and the breakdown of systemic barriers over time.
What are you most proud of in your work on housing solutions?
We are most proud to have welcomed 352 students into the new Polly O'Meara Doyle Hall, a student housing building at Santa Rosa Junior College, primarily supporting housing for low-income and first-generation college students, current and former homeless students, foster youth, disabled students, active military, and veterans. This project was seven years in the making and involved a public-private partnership, the input from dozens of stakeholders and community members, and the commitment by SRJC to invest in a sustainable, student-centered project. Access to stable and affordable housing can greatly affect a student's ability to focus on their studies, achieve their educational goals, and eventually break the cycle of poverty. By addressing this issue, we are directly enabling our students to pursue higher education without the constant worry of housing insecurity.
What are the top issues you think need more attention with respect to housing solutions?
SRJC is keenly aware of the need to continue to support affordable housing initiatives for both SRJC students and employees. The fields of affordable housing and education access are finally beginning to merge. New ideas, technologies, and policy approaches are emerging to address these challenges in creative ways. Collaborative efforts between academia, government, nonprofits, and private sectors can lead to innovative solutions that improve housing and more work needs to be done to elevate the need and financial support for on-campus housing at community colleges.